Budapest Erlang Factory Lite 2013
30 May 2013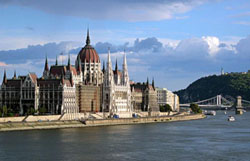 Now this was cool! Let's do it again soon!
The first Budapest Erlang Factory Lite was definitely a hit! We had 60 delegates and a good mix of 12 local and international Erlang experts as speakers. Based on the feedback and the eaves-dropping we did at the after-beers, we deffinitely have to do it again!
I am amongst my people :) A really good day, loving it. #ErlangFactory
Also, big big thanks to our co-organiser Atilla Erdődi from Zotonic, and to our sponsor and host Colabs Center.