Erlang Factory Lite 2010, Los Angeles
07 Nov 2010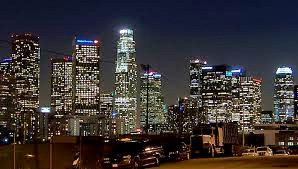 The first Erlang Factory Lite LA was a great success with over 40 delegates in attendance.

It was held on Sunday 7th November 2010 and was organised by Erlang Solutions and The Bitsource. The Factory Lite gave delegates the chance to network with their fellow programmers, find out what's new in the Erlang community and listen to some of the worlds leading speakers on Erlang. Speakers included; Ulf Wiger, CTO of Erlang Solutions, Kresten Krab Thorup, Chief Architext and Co-founder of EOS Trifork and Robert Virding, one of the creators of Erlang and stars of Erlang The Movie.

With a growing Erlang community in the LA area, we hope to make this event a regular occurrence and build on it year after year.

The Factory Lite was sponsored by MySpace and hosted in their Beverly Hills premises, the event was be free to attend and ran from 11am - 4pm.

The Erlang Lite meeting aims to bring people together and share thoughts and ideas while growing the community within the LA area and give you the chance to present and share with the community.

With the chance to see some of the leading speakers in their field the Erlang Factory Lite LA was an event not to be missed by Erlang enthusiasts and programmers of all languages.