Erlang User Conference 2013
13 Jun - 14 Jun 2013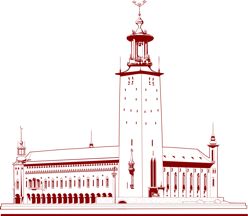 Erlang User Conference 2013
Each year, the Erlang User Conference in Stockholm brings together more and more developers and companies using Erlang across the world. Whether you have been coming to the conference from the first edition - 19 years ago or this is the first time you are thinking to join, we guarantee this is where you will get to hear the best Erlang experts talking about the latest projects and innovations in the world of Erlang.
This year, we are proud to have Mike Williams, Robert Virding and Joe Armstrong in a joint keynote. The second and third keynote will be delivered by Claes Wikström - author of Yaws and Mnesia and by Bruce Tate, author of 'Seven Languages in Seven Weeks'. Among other Erlang experts speaking at the conference you will find Steve Vinoski, Eric Merritt, Ulf Wiger, Henning Diedrich, Erik Stenman, Pavlo Baron, Mahesh Paolini- Subramanya, Zach Kessin, Patrick Nyblom, Kostis Sagonas and many more.
The conference will be preceded by three days of training courses: Erlang Express, OTP Express, Building Distributed Clusters with Riak and Test Driven Development in Erlang – starting on the 10th of June. We are also preparing a day of tutorials on the 12th of June, so keep an eye on this space for updates.