Erlang User Conference 2013
13 Jun - 14 Jun 2013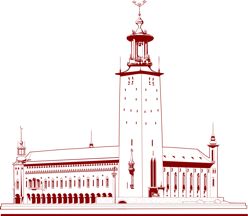 Erlang User Conference 2013
EUC 2013 was great!
For the 19th time in a row, the Erlang User Conference was a hit! 8 tracks and 64 speakers including Erlang's inventors and many other top Erlang experts.
Big Thanks to our speakers and sponsors, and another big Thank You to all our delegates. It was great having you and we can't wait to see you next year.
Check out the #EUC2013 photo album on our Facebook group and stay tuned for the slides and videos soon to be uploaded on the website.
Concurrent rainbows over Stockholm an appropriate close to #EUC2013. #erlang @erlangfactory pic.twitter.com/8Ii9dFkc8S
@RamCSingh @erlangfactory Actually we took off w/the rainbow visible from the plane. A first, I thought & how fitting. #euc2013 was special.
Bye #stockholm It was awesome to be at #euc2013 ! Thanks to everybody who made this happen!
Good bye Stockholm, see you next year. Or this year, depending on the #Erlang events here. Yet again, #euc2013 was a blast.
implementing all the cool ideas generated during #euc2013