Krakow Erlang Factory Lite
02 Mar 2012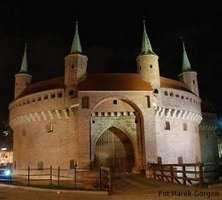 This year we had the pleasure of having nine exceptional speakers at our conference. Each presented a thirty-minute talk on some of the latest applications of Erlang related technologies. Among our guests were many of Krakow's top Erlang professionals and enthusiasts as well as Thomas Arts and Jesper Luis Andersen who came to Poland especially for the conference.
First part of the conference started with a talk by Thomas Arts, the co-author of QuickCheck. The subject of Erlang based testing was then continued by Krzysztof Goj, who presented the capabilities of Escalus. Jose Valim gave a very well received talk about Elixir - a programming language using Erlang VM. Michał Nieć shared his experience of building an Erlang based sensor network and Roman Janusz presented an Erlang based software update platform for mobile devices.
The second part of the conference provided the participants with an opportunity to find out how Erlang is successfully applied in business environment - as highlighted in the presentations of Arkadiusz Niemiec from Comarch and Damian Dobroczyński from mFinder. Gleb Peregud introduced Oortle - a lineary system he developed. The conference ended on a high note with a talk from Jesper Louis Andersen presenting his latest project - an Erlang based ranking system of online Quake players.
The conference ended later than we expected due to the vivid discussions that took place after the presentations. We had a prize draw - three lucky participants received the "I love Erlang" t-shirts and posters on which the three fathers of Erlang will place their autographs and personalized dedications.
The discussion then moved to one of Krakow's many pubs where our guests had an opportunity to network in a more informal environment.
See you all next year!

We are pleased to announce that Minor Poland Branch of The Polish
Information Processing Society was the honorary patron of the Krakow Erlang Factory Lite 2012.