Krakow Erlang Factory Lite 2013
08 Mar 2013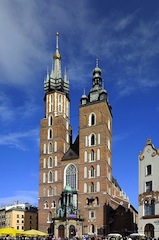 This year we had the pleasure of having six exceptional speakers at our conference. Their presentations highlighted some of the latest applications of Erlang related technologies.
Votes are already in, and soon we will know who the attendees chose to be crowned the best speaker! The competition is tough this year.
Paul Peregud is the senior developer and a tech lead at SilverSoft Sp. z o.o. - the team behind the backend for the Onet.pl Sport Commentator. His talk unveiled the secrets behind building a large pubsub-with-history system. Omer Kilic presented the Erlang Embedded Framework and highlighted how Erlang's key features work with the paradigm Internet of Things. Łukasz Kubica reported on how Erlang does in the battlefield of real life scenarios, and presented Comarch's transition from C/C++ to Erlang.
Representing AGH - Michał Konarski and Konrad Gądek gave a talk introducing Erlang to newcomers. We had a chance to see the robot they've build and test it in action. Erlang Solutions' Michał Ślaski presented our XMPP sever - MongooseIM and Michał Piotrowski introduced migrating processes inside and outside Erlang cluster.
The videos of this year's presentations will be available online soon.
We are pleased to announce that Minor Poland Branch of The Polish Information Processing Society was the honorary patron of the Krakow Erlang Factory Lite 2013.
See you all next year!