Marcus Kern
Integrated mobile and digital communications
Mobile Interactive Group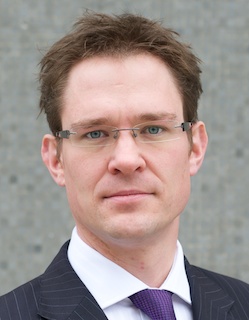 Marcus Kern started his telecom career in 1998 when he co-founded voiceIT communications, a company re-selling voicemail services. Prior to that Kern graduated in Physics at the University of Hamburg after completing a research year at the Optoelectronics Research Centre in Southampton.
Over the years that followed Kern provided key technical consultancy on all SMS related applications for O2 Online, influencing future technical strategy and guiding O2's technical roadmap in SMS and MMS messaging for 2.5G and 3G applications.

In 2004 Kern worked for T-Mobile International on the technical design for a £2 million SMS/MMS alerting platform across T-Mobile's European footprint for the Euro2004 Football championship.

As one of the founding members of Mobile Interactive Group, Kern has been with MIG as Group CTO since 2005. MIG is a global integrated mobile and digital communications business and is the fastest growing privately owned technology company.

MIG's specialist disciplines include mobile technology and services provision; mobile billing, messaging and mCommerce; mobile advertising and marketing; multi channel digital solutions; the design and build of mobile internet sites and applications, and user experience design.

Headquartered in London, MIG also has grown internationally with operations in the Benelux, Ireland, US, Canada, Australia and South Africa and invested heavily in its own technology, especially in mobile messaging and payments, application development and mobile enterprise and CRM. The company has also acquired a mobile marketing business in the North East of the UK and a mobile messaging group in the Netherlands and operates a development centre in the South West.




---
Marcus Kern is Giving the Following Talks
Erlang runs TV votes on Facebook
MIG's new Erlang based product, the Interactive Broadcast Platform (IBP) has been designed to act as a supplementary channel for viewers to interact with, consumer content and vote on live television shows. IBP now provides viewers with a rich and engaging live show experience – a global first for this type of viewer participation.
Target Audience:
Erlang developers interested in server-side large scaling challenges
Talk Objectives:
The invention and concept of MIG's paid-for social-media interaction engine. The rational and choice of cloud based hosting. The challenge of scaling an Erlang/RIAK based application in the cloud