Toronto Erlang Factory Lite 2013
23 Nov 2013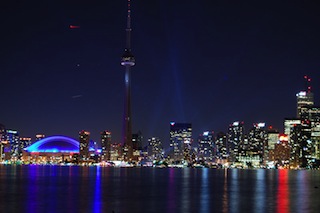 Our first ever Toronto Erlang Factory Lite was the excellent experience! The conference took place on 23 November at Polar. It was a day-long debate on Erlang as a powerful tool for building innovative, scalable and fault tolerant applications.
Our speakers showcased examples from their work experience and their personal success stories, thus presenting how Erlang solves the problems related to scalability and performance.
The event brought together over 50 Erlang and functional programmers!
Big thank you to our speakers: Garrett Smith, Yurii Rashkovskii, Louis-Philippe Gauthier, Fred Hebert, Igor Ostaptchenko, Christopher Meiklejohn, Tom Santero, sponsors: Polar, Basho, Github, Erlang Solutions and an excellent audience! Thank you all for sharing your knowledge, passion, experience and bringing such a great energy into the room! It wouldn't have been possible without you!
Look forward to seeing you at the future Erang events!