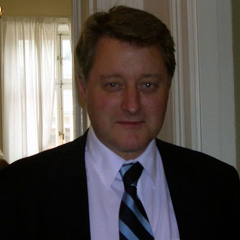 Training: Advanced Erlang Techniques
About Language Design

Robert Virding
Co-inventor of Erlang
Training: Advanced Erlang Techniques
This three-day course presents some more advanced tools for building applications with Erlang. It also gives insight into the tracing tools in the system which allow support engineers to inspect and monitor running systems. The Common Test testing environment is also described with examples of how to build testing environments from the very simplest upto complex environments for testing distributed systems. There are exercises for all the sections in this course.
More info available here.
About Language Design
These are some thoughts, maybe even a philosophy, I have about program language design based on my experiences with various programming languages. They include languages I have used, and languages I have been a part of in designing and implementing. These languages have come from many different types and have had different characteristics.
Slides
Video
About Robert
Robert Virding is Principal Language Expert at Erlang Solutions Ltd. While at Ericsson AB, Robert was one of the original members of the Ericsson Computer Science Lab, and co-inventor of the Erlang language. He took part in the original system design and contributed much of the original libraries, as well as to the current compiler.
While at the lab he also did a lot of work on the implementation of logic and functional languages and on garbage collection. He has also worked as an entrepreneur and was one of the co-founders of one of the first Erlang startups (Bluetail). Robert also worked a number of years at the Swedish Defence Materiel Administration (FMV) Modelling and Simulations Group. He co-authored the first book (Prentice-Hall) on Erlang, and is regularly invited to teach and present throughout the world.
GitHub: rvirding
Twitter: @rvirding