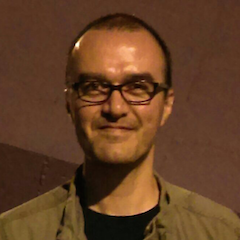 Panel debate: Virtual Machines: BEAM, V8, GO, MRI, .NET and Java

Enrique Zamudio
Member of the @ceylonlang core team. Java Champion
Panel debate: Virtual Machines: BEAM, V8, GO, MRI, .NET and Java
José Carlos (Xiam) will host a panel with Veronica López (@Maria_Fibonacci), David Padilla (@dabit), Jeduan Cornejo (@jeduan), Sergio Acosta (@scasware), Raúl Guerrero, (@jrwarrior), Enrique Zamudio (@chochosmx) and Norberto Ortigoza (@hiphoox).
They will talk about some of the most important virtual machines and runtimes in the industry. They will discuss about their architecture, design, limitations and difference between them.
You will be able to get a better understanding of the pros and cons of each of them and in which areas they are the best.
About Enrique
Enrique Zamudio es programador profesional desde 1994, especializado en desarrollos del lado del servidor en Java desde 2000, tales como switches transaccionales para comercio electrónico y plataformas de pago. Es el autor de los proyectos jAlarms, j8583 y ScalaSQL. Enrique se integró al equipo que desarrolla Ceylon en enero de 2012 y desde entonces ha contribuido al módulo del lenguaje, al web IDE, al compilador para JVM, y es el desarrollador principal del compilador de Ceylon a JavaScript.
GitHub: chochos
Twitter: @chochosmx