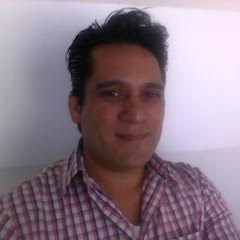 Panel debate: Virtual Machines: BEAM, V8, GO, MRI, .NET and Java

Sergio Acosta
Software Development Manager at Reachcore
Panel debate: Virtual Machines: BEAM, V8, GO, MRI, .NET and Java
José Carlos (Xiam) will host a panel with Veronica López (@Maria_Fibonacci), David Padilla (@dabit), Jeduan Cornejo (@jeduan), Sergio Acosta (@scasware), Raúl Guerrero, (@jrwarrior), Enrique Zamudio (@chochosmx) and Norberto Ortigoza (@hiphoox).
They will talk about some of the most important virtual machines and runtimes in the industry. They will discuss about their architecture, design, limitations and difference between them.
You will be able to get a better understanding of the pros and cons of each of them and in which areas they are the best.
About Sergio
Professionally building enterprise applications on the .NET platform for more than 15 years. Specialized in mission-critical transaction-processing backends and high scalable applications. Agile practicioner and mentor with a focus on helping teams self-discover the right process and tools for every project. Currenly working at Reachcore growing and scaling our multi-product SaaS platform.
GitHub: sergio
Twitter: @scasware