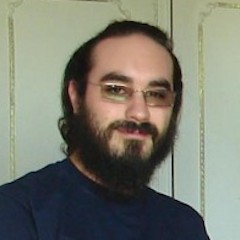 Teaching is Learning: training New Hires

Iñaki Garay
Erlang Developer @ Inaka
Teaching is Learning: training New Hires
From 0 to Erlang in a trice: how we learned to teach Erlang and grow our team.
Talk objectives:
- Finding or "generating" great Erlang developers has been an issue for a long time, but many efforts have come together in this area in the last year, greatly facilitating onboarding and training. In this talk, we'll present the difficulties of finding and training erlang programmers, our approach, helpful solutions and resources we developed (e.g. fiar, the guidelines, elvis, gut, github.com/inaka/spawnedshelter, howistart.org, etc.).
Target audience:
- Either beginners looking to learn Erlang on their own or team leaders looking to grow their teams.
Video
About Iñaki
Iñaki Garay is a programmer from Bahia Blanca, Argentina. He develops server applications in Erlang at Inaka Networks.
Twitter: @iraunkortasuna
Github: igaray