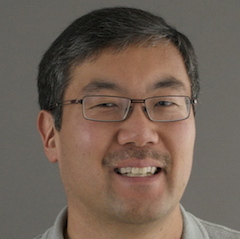 Composing Nodes
Training: Advanced Erlang Techniques

Marc Sugiyama
Senior Architect @ Erlang Solutions
Composing Nodes
Our Erlang code is organized into separate applications but these applications are usually tightly coupled with the each other and the node running the code. Some simple design techniques can loosen this coupling and make it easy to compose and recompose your applications into nodes. Bundling your entire distributed application into a single node makes it easier to develop and test. Recomposing applications across nodes makes it easier to scale the applications separately, saving resources and opening new deployment options. The examples use rebar3.
Talk objectives:
Show how to design applications for easy composition into nodes. Describe how to work with shared applications like mnesia and cowboy.
Target audience:
Developers working in Erlang on distributed applications.
Slides
Video
Training: Advanced Erlang Techniques
More details on this training course can be found here.
About Marc
Marc is a Senior Architect at Erlang Solutions, Inc. A Bay Area native, he has more than 30 years of software development experience and has worked on everything from testing frameworks in Tcl at Sybase and Cisco, to SMP relational database engines in C at Sybase, to a MMO engine in Twisted Python for Pixverse (a company he co-founded), to a large scale real time chat system in Erlang for hi5 Networks. Prior to joining Erlang Solutions, he built a phone call handling service in Erlang for Ribbit/British Telecom leading a team of developers in Brazil, Sweden, the US, and the UK. While at Erlang Solutions his projects have included developing an OpenFlow controller and sample applications for the IvanOS project, design and code reviews, and providing training at conferences and for clients. A published author, he wrote his first magazine articles and books while in high school. He has presented at Sybase User Group Meetings, the Colorado Software Summit, Erlang Factory San Francisco, and the Erlang User Conference Stockholm. He holds a Bachelors of Science in Engineering and Masters of Engineering from Harvey Mudd College (Claremont, CA), previously served on the Board of Trustees of The College Preparatory School in Oakland, CA, and currently serves on The College Preparatory School Advisory Council and the Board of Directors of the Heart Mountain Wyoming Foundation.
GitHub: marcsugiyama
Twitter: @marcsugiyama