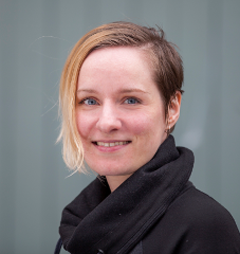 Don't fear Erlang, fear your Team

Meike Hecker
Erlang Developer at SumUp
Don't fear Erlang, fear your Team
SumUp is the leading mPos provider in Europe. Of course you will learn what we are doing with Erlang, but the main time you will hear what I learned at SumUp. How I managed the switch from Java to Erlang. And you will learn what kept us from delivering the Software we intended to build.
Talk objectives:
- entertain with my pain :)
- put managers' fears towards Erlang into right perspective
- make clear that developing high quality Software needs high quality management
Target audience:
Most suited for tech managers afraid of using Erlang because of all those rumors like 'it is difficult to learn'; 'You never find developers'
Slides
About Meike
Meike has 5 years experience in Java development (mobile content delivery systems, financial systems) 2 years experience in Erlang development (mobile payment). She started with the usual suspects (Basic & Pascal) more than 20 years ago. Since University she has had a soft spot for functional programming. She chose her husband for his name (kidding, in fact it was his wiggling ears).