Erlang Factory Lite Munich
31 Jan 2011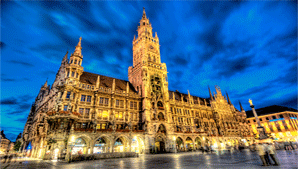 We are pleased to announce that the Erlang Factory Lite in Munich on the 31st January 2011 was a great success! The event was hosted by TNG Technology Consulting GmbH and organised by author Pavlo Baron and Erlang Solutions.
With a growing community in Germany it was felt that it was time to launch an Erlang event. The Factory Lite delivered some of the top names in Erlang and some fantastic talks. Everybody also had the chance to network with their fellow programmers.

With over 40 people in attendance the first Erlang Factory Lite in Munich was well received with much enthusiasam from delegates hosts and speakers alike.
Aiming to bring people together and share thoughts and ideas while growing the community within Munich, it was felt that the free Erlang Factory Lite did this sucessfully and is something that will be returning again next year! You can get a feel for this years event by looking at #efmunich11 on Twitter
Thank you all for coming! We hope to see you again next year!