Erlang User Conference - Stockholm 2011
31 Oct - 04 Nov 2011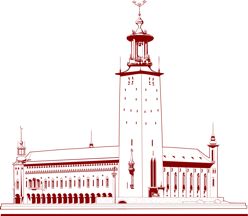 A Sold Out conference with Record Numbers!
With well over 320 members of the Erlang community in attendance, this year's Erlang User Conference was not only the biggest but possibly the best ever! The 17th International Erlang User Conference welcomed delegates from across the globe with some traveling from as far as the USA.
This year the Erlang User Conference was held in a brand new location – the exciting, spacious building of the Munchen Bryggeriet which provided the perfect environment for drinks and networking at the end of the day.
The delegates were also given the choice of 3 tracks with a fantastic line up of speakers featuring Scott Lystig Fritchie, Dale Harvey, Paolo Negri and Ulf Wiger.
Twitter was going crazy with updates from the talks, community members interacting and plenty of enthusiasm. Here are just a few of the hundreds of tweets made during the day.
"Amazing talk by Kostis Sagonas at #euc2011 about his amazing PropEr work. I adore his enrhusiasm for Free Software and #gpllicensing"
"Great talk on challenges of #erlang performance on x86_64 and the halfword VM at #euc2011 - also great intro to the BEAM vm architecture."
"Had a really nice time at #euc2011 - excellent talks, tutorials, venues and people! #erlang rocks."
The Erlang User Conference brought together the best minds and names in Erlang programming, from language inventors, implementers and maintainers to open source committers, community leaders and Erlang authors.
As in previous years, we also held a day of tutorials on 4 November which saw more than 100 people attending to get a hands-on feel for Erlang and the many possibilities it holds.
We would just like to thank everyone who attended, all of the speakers and the sponsors for making the conference not only enjoyable on the day, but also a real pleasure to organise.
November 2011 belonged to the Erlang User Conference!
May 2012 belongs to the Erlang User Conference!