Knut Nesheim
Developer at wooga
wooga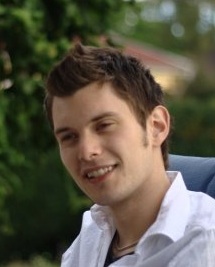 After studying music for three years, Knut concluded that tinkering with computers was better than life as a starving musician. He spent some years using Python to make logistics work better. With a keen interest in learning, he picked up Erlang and gained some Erlang enterprise experience at one of Swedens most successful startups, Klarna. Today he is creating massive multiplayer online games at wooga, Europes biggest social games studio.
Twitter:
@knutin

---
Knut Nesheim is Giving the Following Talks
From 0 to 1,000,000 daily users with Erlang
This talk wants to sum up the experience about building and maintaining live our first social game server completely written in erlang.

The game has been now published and it's time to think about the results achieved. In this talk we'll describe details of our architecture, principles that drove its design and considerations about hosting the infrastructure.

We'll go in detail through what worked well and what needs to be improved, all backed by data coming from our live system.
Come and follow us if you want to get the taste of real world erlang.