Jeff Moriarty
Vice President, Digital Products, The Boston Globe
The Boston Globe

Jeff Moriarty is responsible for strategy, design and development of digital products at The Boston Globe, including Boston.com and the recent launch of BostonGlobe.com in 2011.
The subscription-based BostonGlobe.com was recently awarded the best newspaper with over 1 million users by Editor &Publisher and Best Use of Technology by The Massachusetts Innovation & Technology Exchange for its multi-platform responsive design and Html 5 features.
Jeff joined The Boston Globe in September with 15 years of experience developing and managing digital products across The New York Times Company. Prior to The Globe, Jeff managed the product group at About.com where he was responsible for the user experience and advertising products.
Jeff also was vice president for new media at The New York Times Company Regional Media Group, where he was responsible for the Internet strategy and operations for the Group's 14 newspapers. Mr. Moriarty joined the Times Company in 1993 and has served as vice president for product and technology for Boston.com; director of classifieds operations at NYTimes.com, vice president and general manager for GolfDigest.com (previously owned by The New York Times Company) and vice president for regional and emerging properties, New York Times Digital.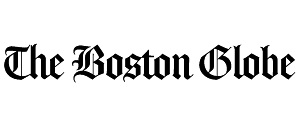 ---
Jeff Moriarty is Giving the Following Talks
Boston Globe's use of Erlang to building a next-generation newspaper site
The Boston Globe launched its new subscription site at BostonGlobe.com using advanced techniques of Responsive Design and aspects of HTML 5 to optimize the device for as many screen sizes as possible. In the process, the development team chose Erlang to build its My Saved feature, which allows users to save stories to a queue for reading later or when offline. Moriarty will talk about the overall strategy, why they chose Erlang and Mnesia as the foundation and what they are planning next.
Talk objectives: To show how Erlang helped a publisher build a scaleable Web application
Target audience: Technology managers, product managers, solution architects, developers (though my talk will not be highly technical)