Roger J Smith
CEO/Founder, Solevo LLC; VP - Mobility, NCS Technologies
Solevo LLC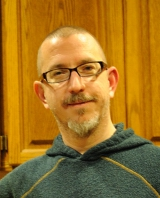 Roger Smith is a software developer turned technology strategist turned tech exec. After over a decade of software development consulting to Fortune 100 companies, he served as the Director of Development for AT&T Wireless (now AT&T Mobility) where he led the team that created and launched the first US mobile data portal, mMode, in 2003. He shifted focus in 2005 when he began forming a vision of the future of mobility as the Senior Director of Next-Generation Services at AT&T. In 2010, he left AT&T to start Solevo, a Redmond, WA based technology solutions firm whose mission is to help companies entrenched in deficient architectures evolve into companies entrenched in architectures with staying power. Erlang is a key technology in that pursuit.
---
Roger J Smith is Giving the Following Talks
Erlang and the "100 Million Problem"
Within the last year, the two dominant US mobile operators have eclipsed 100 million subscribers. Along with this honor comes a host of technology issues ideally suited for Erlang-based solutions.
This talk will explore the perfect storm of opportunity in the mobile industry (and others) including barriers to entry, paths to success, and an extrapolative perspective on where carrier ecosystems are heading. Expect a talk that is devoid of Erlang code examples and laden with anecdotes of why the "best" technology doesn't always win, all while remaining generally optimistic on the prospects of an Erlang-centric future.
Talk objectives: Explore the business needs of major corporations facing the "100 Million Problem", a technology dilemma plaguing those that dared to succeed but not scale. Discuss the applicability to Erlang as a core technology to overcoming the problem and laying the foundation for significant ROI
Target audience: Anyone in the unenviable position of having to sell their Erlang-based technology/solution to someone who doesn't realize they need it. Anyone in the enviable position of needing to evolve beyond their current technology investments and exploring Erlang as an option