Erlang Factory SF Bay Area 2013
18 Mar - 22 Mar 2013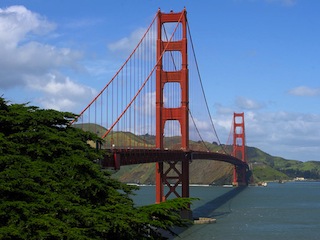 Erlang Factory SF Bay 2013 was a big blast!
With eight tracks and over 50 speakers, this year's San Francisco Erlang Factory was yet another sucess.
Over two days of presentations and discussions, participants explored subjects crucial to the Gaming Industry, Social Networks, Messaging and Infrastructure. They discussed Big Data, the Neural Network, evaluated tools like RabbitMQ and compared databases.
Erik Meijer and Joe Armstrong gave the keynote talks. Other speakers were Robert Virding, Stuart Bailey, Loïc Hoguin, Noah Gift, Alexander Gounares, Geoff Cant, Garrett Smith and many more.
Thank you for making all of it possible, and see you next year!
#ErlangFactory was amazing, best one yet. Many great talks, often wanted to be in all 4 tracks at once. thanks @FrancescoC and crew!
Great time attending my first #erlangfactory and catching up with a lot of old SF friends.
Wrapping up an awesome SF trip, thanks to #erlangfactory and good friends, new and old.