Sean Cribbs
Software Engineer at Basho Technologies
Webmachine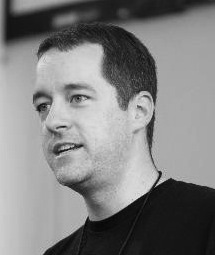 Sean Cribbs is a Software Engineer at Basho Technologies, where he works on Riak, the fault-tolerant, highly-scalable distributed database. Prior to Basho, Sean was a freelance developer and consultant who also managed the development of the open-source Radiant web publishing system. He briefly studied Music Theory at the graduate level after receiving degrees in Computer Science and Music from University of Tulsa. He can often be found speaking about Riak at conferences and other events, and enjoys playing the piano in his free time.
---
Sean Cribbs is Giving the Following Talks
Panel Discussion: Erlang and the Web
When you think of Web application development today, you may think of Ruby, Python, or PHP. Erlang, however, is not known as a language for Web development. Ironically, Erlang's unique features make it ideal as a Web platform - specifically its ability to handle massive scale while maintaining high reliability.
In this session, you'll hear from a panel of Web application experts who use Erlang to build Web servers and frameworks. Each will present a proven Erlang technology that demonstrates how Erlang can be leveraged to build Web applications. You'll learn where Erlang shines and where it struggles in this important field.