Antony Falco
Orchestrate.io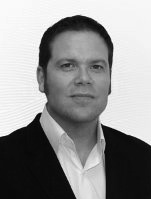 Tony is the founder of Orchestrate.io, a pre-launch service that replaces the complexity and cost of running multiple databases with a single, easy-to-use API. Orchestrate.io will launch in Q3 2013.
Previously, Tony was a co-founder of Basho Technologies, makes of Riak, the distributed key-value store written in Erlang. As COO, Tony directed product development, customer service, sales, and community development. Later, he led international expansion. Tony was also VP of Product Management at Akamai Technologies.
---
Antony Falco is Giving the Following Talks
The Future of Databases and why Erlang might just be Central to It
Five years ago, databases were, in the words of one venture capitalist, a "solved problem." Fast forward to today, and there are 30 databases in production somewhere that didn't exist before. A quick survey shows that the JVM dominates this landscape. However, there are trends developing that might change that - changes that will reshape the way applications are developed and deployed, changes that may very well see Erlang become a central player.
Talk objectives: Survey the current database landscape, identify the forces - technical, economic, social - that shaped it, look at the forces now developing that will shape the future tech environment, and point out where Erlang can play a critical role.
Target audience: anyone interested in databases, startups, entrepreneurship.