Michal Slaski
Head of the Erlang Solutions Kraków Office
Erlang Solutions

Michal Slaski started programming in Erlang at the AGH - University of Science and Technology in Krakow, Poland, when working on his Masters prototyping massively multiplayer online games. After graduating, he joined Erlang Solutions on key projects around the world. He is currently heading Erlang Solutions' new Krakow office in Poland, keeping the Erlang flag up high.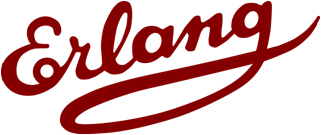 ---
Michal Slaski is Teaching the Following Courses
Target Audience :
Developers and testers
Prerequisites
: Knowledge of basic Erlang (equivalent to Erlang by Example or Erlang Express courses. OTP courses not necessary, but useful).
Objectives:
• Understand the principles behind Test Driven Development,
• Be able to use Erlang's principal testing tools (EUnit, Common Test, QuickCheck),
• Learn about tools to maintain and debug existing Erlang programs
Goal:
Learn how to use existing tools of the ecosystem to help develop, debug and maintain Erlang software
Duration:
Three days
Registration:
08:30 on 10 June 2013.
Venue:
Business Center Bilpalatset
Description:
You will learn test frameworks for unit tests, property-based tests and large-scale tests. We will cover Eunit, Common Test, QuickCheck for testing, then Wrangler, Dialyzer and tracing (among others) for maintenance. You will also learn principles of Test-Driven Development which will ultimately allow you to write more reliable and maintainable software.