Michal Slaski
Senior Erlang consultant and software architect
Erlang Solutions Ltd

A Senior Software Consultant at Erlang Solutions, Michal Slaski started programming in Erlang at the AGH - University of Science and Technology in Krakow, Poland, when working on his Masters prototyping massively multiplayer online games. After graduating, he joined Erlang Solutions on key projects around the world. He is currently heading Erlang Solutions' new Krakow office in Poland, keeping the Erlang flag up high.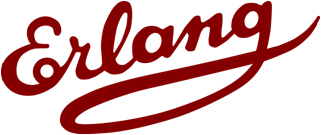 ---
Michal Slaski is Giving the Following Talks
Erlang Live!
Today Erlang community grows every day and every day new interesting project show up on the market. During the talk we will present some of the most popular open source and commercial projects that adapted Erlang as its key technology. Those include CouchDB, Facebook chat, GitHub, EngineYard, ejabberd, 37signals, etc.