Darach Ennis
VP of Engineering at Push Technology
Push Technology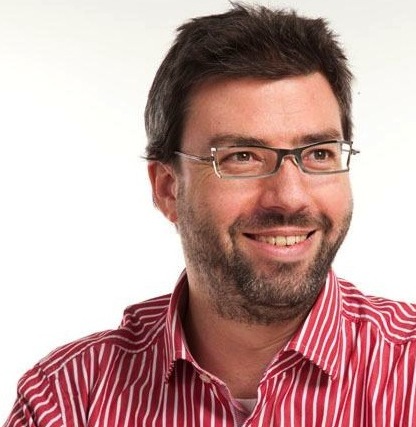 Darach joined Push Technology in October 2011 and in his role brings a deep knowledge and experience of low latency and high volume scalable distributed event processing to Push Technology and to our clients. Darach is excited by technology, and the possibilities inherent in it, and his curiosity and creativity plays a big part in his role as VP of Engineering and Head of Innovation and R&D, developing and enabling the systems that make Push Technology the remarkable company that it is.
Darach has a wealth of experience and expertise from his background working as Principal Consultant, Systems Engineer & Global Solutions Architect with companies such as Betfair, IONA, JP Morgan Chase and StreamBase. Regularly speaking at conferences and events on Big Data and CEP, Darach is a regular contributor to Big Data and CEP groups on LinkedIn. He has designed and implemented algorithmic trading platforms, flow trading systems, smart order routing systems, online spread betting, sports and gaming systems, as well as championing hardware accelerated messaging and compute acceleration in CEP.
Darach is currently interested in enabling the internet of things in the context of real time conversational and high touch experiences, and migrating the telemetry normally associated with sensor networks to targeted experiences on the web and mobile. Darach introduced benchmark driven development as a core discipline and practice at Push Technology to drive product evolution based on real world use cases and working sets critical to our clients and his core interest is taking the pain away from real time data distribution in mission critical real time systems.

---
Darach Ennis is Giving the Following Talks
Conversational big data
Traditional messaging middleware is clean - data and producer/consumer agnostic. Data Distribution is dirty - it exploits unlawful carnal knowledge of data structures and client environments and constraints to deliver high value real time conversational services.
Unleashing the corporate firehose over the web and to mobile, or accepting small data anywhere from any device requires something a little bit different. It's messaging, sort of, but we're not in Kansas any more and there are no red shoes."
Talk objectives: Inspire debate and discussion on the relevance or not of traditional messaging in an increasingly mobile world where the Internet of Things, Bring Your Own Device and the increasing sophistication of mobile platforms intersects with the way we work.
Target audience: Technologists and professionals interested in distributed systems and streaming data across firewalls, and between organisations.