Holger Winkelmann
MD and Owner of Travelping
Travelping GMBH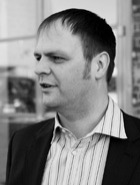 Holger Winkelmann is the CEO of Travelping, a German based software vendor offering solutions for network operators to build, manage and charge their broadband services securely and efficiently. Travelping's products, tools and services cover the development, deployment and management of distributed CPE device and the control, management and charging of subscriber sessions.
Travelping
---
Holger Winkelmann is Giving the Following Talks
Shipping AAA products on time using Erlang and Kanban
Because shipping products is the only thing that generates revenue, you need to be sure that products shipped are of a high standard and completed on time. This talks discusses TravelPing experience of using Erlang and Kanban for two years to deliver stable Authentication, Authorization and Accounting (AAA) products.
Target audience:
Technical and non technical staff interested in agile processes.
Talk objectives:
Describe how Kanban improves the quality of Erlang based systems.