Alexander Gounares
CEO @ Concurix Corporation
Concurix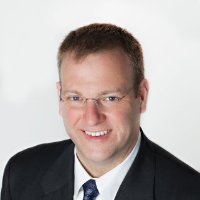 Alex Gounares is the founder and CEO of Concurix Corporation. Concurix is a new startup focused on building an extremely scalable and high performance operating system for modern data centers. Concurix is headquartered in Kirkland, Washington.
Prior to Concurix, Gounares served as AOL's Chief Technology Officer. In this role, he lead all aspects of AOL's technology strategy, platform development and external technology partnerships. He was responsible for all of AOL's global engineering, IT, and operations functions. In addition, he served as a member of the company's Global Executive Operating Committee.
Gounares joined AOL from Microsoft, where he was Corporate Vice President and Chief Technology Officer for the company's Online Services Division. During his tenure at Microsoft, Gounares led significant strategic and technical operations for some of the company's most important projects including Microsoft's global advertising platform, Bing search, MSN and Microsoft Virtual Earth. Gounares also served for three years as Technology Advisor to Microsoft Chairman and founder Bill Gates, as well as Corporate Vice President of Corporate Strategy in Microsoft's Finance Department.
Prior to joining Microsoft in 1993, Gounares worked at Los Alamos National Laboratory. He has founded four startups and is also an inventor on more than 130 U.S. patents filed and pending. Gounares holds a bachelor's degree cum laude in Computer Science from Princeton University.

---
Alexander Gounares is Giving the Following Talks
All your Cores are Belong to us: Turbo-Charging for the Many-Core World
Erlang provides an excellent framework for programming concurrent systems on multi and manycore CPUs. In this talk we will discuss the work we have done at Concurix in enhancing Erlang and the underlying operating system to take advantage of manycore systems. We will cover both real world benchmark results as well as detail some of the underlying technology improvements such as parametric memory configuration, automatic memoization, reducing locks, and so forth.
Talk objectives: To disseminate our learnings from making Erlang run faster in many-core machines, and share our development results with the Erlang community.
Target audience: Erlang developers and general web application developers interested in switching to Erlang.