Ram C Singh
CEO of Afiniate. Thinker Schemer Solver Guy
Afiniate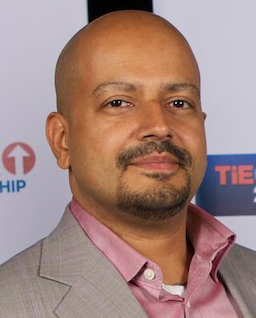 Ram co-founded Afiniate, Inc to solve business problems that require real-time data and complex event processing. The resulting Platform as a Service (PaaS) deployable InsightEngine™ is based on two open source projects that Afiniate develops and maintains: (1) SERESYE, the Swarm-oriented ERlang Expert SYstem Engine, a library to write expert systems and rule processing engines that is an enhancement and fork of the original ERESYE project, and (2) Joxa, a small semantically clean, functional Erlang VM-based Lisp-1 that was designed to encourage a functional programming style and interactive development, and to simplify multithreaded programming.

Ram has 20+ years conceiving, implementing & deploying innovative technology and business solutions as an engineer, an entrepreneur, and as a consultant to Fortune 500 companies and Federal and state agencies. His current interests are to revolutionize IT infrastructure operations, banking customer financial services and patient healthcare outcomes, not necessarily in that order.


---
Ram C Singh is Host to the Following Tracks
The Tools and Gadgets Track explores the latest tools and library applications for Erlang Developers, Testers and Operations engineers. Talks cover research and hobby projects, proof of concepts and production-ready tools and appliances used during development, testing, deployments and monitoring of Erlang systems.