Yosuke Hara
LeoFS creator
Rakuten, Inc.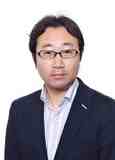 Yosuke is the Tech lead of the LeoFS as cloud object storage system. Particularly interested in cloud computing technologies such as large scale distributed system.

---
Yosuke Hara is Giving the Following Talks
Introducing LeoFS - the Lion of Storage Systems
To quote Ludwig Mies van der Rohe, "Less is more" and "God is in the
details". This is the philosophy behind LeoFS, a DFS(Distributed File
System) open source storage system developed and used by Rakuten,
Japan's answer to Amazon and its #1 Shopping Site. LeoFS is a Web
shaped object storage system that stores and serves many Rakuten's
image files. It is built to operate in highly distributed
environments, such as the cloud, and consists of loosely connected
nodes with no SPOF(single point of failure). Together, these nodes can
be viewed as "ONE-Huge Storage".
Yousuke Hara will be introducing LeoFS, and will describe how to use
it to build a powerful web-shaped object storage system. He will also
describe some of the business benefits and advantages. Oh, and he
might mention it is written in Erlang, even if this is not the focus
of the talk.
Talk objectives: To give deep understanding of LeoFS.
Target audience:
* Web developers who want to use high-performance and high-reliability storage system,
* Architects and project managers who want to discover highly reliable S3-compatible object storage system.