Harald Weppner
Member of the SAP Research team in Palo Alto
SAP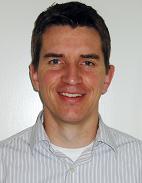 Harald Weppner holds a Masters Degree in Computer Science from the University of Passau. He joined SAP Labs, Palo Alto in 1998 as an application developer in the industry business unit High Tech, which was one of the first development teams outside of SAP's headquarters in Walldorf, Germany. The application was an R/3 add-on designed to meet the business needs of the software industry. In 2000 he became the development manager working closely with solution management and customers throughout several release cycles. As the chief High Tech industry solution architect his focus shifted towards driving more focused innovation into SAP development by actively guiding the early phases from an initial idea to defining a product ready for development. Harald is a strong promoter of methodologies based on contextual design, which enables defining a product based on a deep understanding of the end customer. As the chief High Tech solution architect he and his team supported a key initiative on a new distributed manufacturing solution - marketed as SAP's Supplier Network Collaboration Platform. From 2006 on Harald has been a member of the SAP Research team in Palo Alto working on a number of projects towards enabling the "Internet of Things" by integrating objects in the Real World with enterprise applications.

---
Harald Weppner is Host to the Following Tracks
Are you trying to figure out how to integrate Erlang with your existing languages and frameworks? You are not alone. Most companies are forced to consider how to introduce new technology without throwing out all their old stuff and retraining everyone. This track offers examples of integration at different levels.