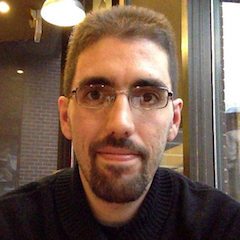 ADTs y Otras Heurísticas para trabajar mejor con Erlang

Brujo Benavides
A long distance walker who also writes code and blogs. Inaka's CTO / Erlang Solutions Tech Lead
ADTs y Otras Heurísticas para trabajar mejor con Erlang
Los Tipos Abstractos de Datos (ADTs - en inglés) proveen una manera muy prolija para estructurar sistemas y son particularmente útiles en el caso de lenguajes del paradigma funcional. Basado en este concepto y otros similares, voy a presentar una serie de tips y buenas prácticas para ayudar a diseñar el código de tus aplicaciones de modo que sean más simples, modulares y mantenibles.
En la charla voy a presentar conceptos, pero no va a ser 100% teórica. También voy a mostrar herramientas que te permitirán trabajar de la manera en la que yo recomiendo.
Slides
Video
About Brujo
Brujo has been a programmer since the age of 10 and he has already more than 15 years in the industry. He was a VB, .NET, Java and Haskell programmer until he found Erlang 8 years ago. He's now Inaka's CTO and Erlang Solutions' Tech Lead and Trainer. He's an active member of the open-source community and his blog (Erlang Battleground on Medium) was the most active Erlang blog of 2016.
GitHub: elbrujohalcon
Twitter: @elbrujohalcon
Back to conference page