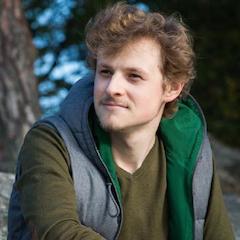 The Pursuit of Instant Pushes

Aleksei Magusev
Elixir Core Team Member
The Pursuit of Instant Pushes
This presentation will tell a story about the development of a push notifications system from scratch. The story is about the challenges that were faced, the limitations that were accepted, the decisions that were made, and the tools that were used along the journey.

The talk will also show how Elixir and Cassandra played key roles in making the system utterly performant and easily scalable without compromising robustness, of course.
Slides
Video
About Aleksei
Aleksei Magusev is a longtime programmer and systems performance enthusiast. He values code quality and has passion for beautiful code. Enjoys climbing, inline skating, and contributing to open source projects.
GitHub: lexmag
Twitter: @lexmag