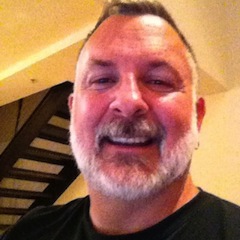 Connecting the Internet of Things

Bryan Hughes
CTO and Founder @ Go Factory
Connecting the Internet of Things
What would happen if everything were connected to everything else? I mean really, everything. Would we be able to make sense of it all? Or would it all just be noise with developers struggling to pull something meaning out of it? When we talk about the Internet of Things or the Internet of Everything, what does that really mean?
Currently, there are many different opinions on what exactly is the Internet of Things. These range from an information network for looking up real-work objects by a unique ID called an Electronic Product Code (EPC) and a resolution mechanism (ONS), to a mesh network of sensors interacting with each other directly (also known as machine-to-machine). With so many different opinions, it is not surprising that we see so many varying attempts at building the Internet of Things. The reality is that they are all correct.
Driven by the convergence of cloud technology, rapidly growing data volumes, and increasingly connected devices, the Internet of Things (IoT) poses new challenges and presents a host of new opportunities that can be seized right now by businesses of all sizes and industries. This system-of-systems will be fundamental to realizing business value in the future---unlocking the value hidden in data, identifying and creating new services, enhancing productivity and efficiency, improving real-time decision making, solving critical problems, and developing new and innovative user experiences.
Talk objectives:
During this talk, Bryan will discuss:
1) what is the Internet of Things;
2) the challenges of having 50 billion devices connected to the Internet by the year 2020, as is currently predicted by Cisco; and
3) how Erlang's process based actor model is well suited for building highly scalable and fault tolerant cloud fabrics necessary to connect thousands to millions of end points, which range from smart devices to dumb network attached sensors, to trusted systems and critical infrastructure. 
Target audience:
Anyone interested in the Internet of Things and how Erlang can play a pivotal role in building the infrastructure necessary to support it. 
Slides
Video
About Bryan
Bryan Hughes is CTO and co-founder of Go Factory, an early stage startup creating a revolutionary new developer platform for connecting the Internet of Things.

Bryan has over 25 years of experience in technology. Prior to Go Factory, he was a director-level Architect at Oracle. He is a veteran of several venture-funded startups including Bridgestream (acquired by Oracle), Friendster, Spoke Software, Shutterfly (IPO), and Healtheon/WebMD (IPO). He is inventor of eight patents spanning: discovering and connecting devices; temporal relational databases; and alert notifications within social graphs.