Ali Sabil
CTO @ Soundrop
SOUNDROP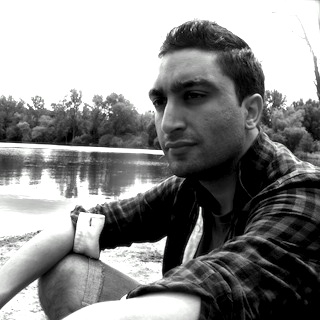 Ali Sabil is Soundrop's CTO and leads the development of Soundrop's Erlang-based real-time social listening platform. Before joining Soundrop, Ali worked for Cisco and TANDBERG where he built enterprise video conferencing and telepresence systems. It was at TANDBERG/Cisco that he began working with Erlang, using the language to help devise a video-enabled social network and communication system.
A long-time supporter of - and contributor to - open source projects, Ali has worked on GNOME, GStreamer and the Vala programming language among others. He also has deep experience with real-time communication protocols like XMPP. Ali began his studies at INSA Rennes before moving on to IIT Bombay; he received his masters in computer science from INSA Lyon. He speaks English, French, Arabic as well as elementary Norwegian.

---
Ali Sabil is Giving the Following Talks
Soundrop, Building a Real-Time Music Service
Soundrop is a social music service where you can listen with other people around the world, vote up your favourite music track and chat about it. The Soundrop backend is implemented using Erlang/OTP, and the goal of this talk is to recount the journey of what was once implemented in python and node.js
Talk objectives:
Give an example of real-world use of Erlang, and how one might begin to use Erlang in their projects.
Target audience: Erlang developers, web developers, software architects.