James Aimonetti
VoIP Erlangineer
2600hz

James has been a passionate Erlang programmer for over 5 years. He is the senior distributed systems engineer at 2600hz. He previously served as senior developer of insurance agency management software used by multiple independent insurance agents. He created a global address and social network service and an inspirational text-messaging service. He graduated from Principia College in 2004 with a degree in Computer Science and a minor in Mathematics.
James'
Global Address and Social Network Service
James'
Text Messaging Service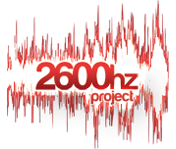 ---
James Aimonetti is Giving the Following Talks
Powerful, Open-Source, VoIP Cloud Services with Erlang
We've built an open-source product that automatically deploys, scales and distributes VoIP calls across the Internet on commodity or virtualized servers. It fully utilizes Erlang for VoIP logic as well as relies on other Erlang products like CouchDB and RabbitMQ. It's got an awesome set of APIs and some other nifty features.