Jan Henry Nystrom
Call me Henry
Erlang Training and Consulting Ltd

Jan Henry Nyström has been using Erlang for well over a decade. Having come in contact with it at Uppsala University in the late nineties, he started his PhD developing a tool that could automatically extract and formally analyze the supervision structure of an Erlang/OTP application from the source code.
In 2002, he became a research associate at Heriot-Watt University in Edinburgh. There, he was able to re-implement existing distributed Motorola applications written in C++ to Erlang. His research resulted in the publication of numerous papers and journal entries. In 2006, he joined
Erlang Training and Consulting
as a Research and Training manager. His involvement is not only with training and research. He has kept his knowledge and experience up to date by being involved as an Erlang/OTP consultant and lead developer in many high profile projects.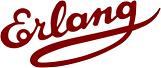 ---
Jan Henry Nystrom is Host to the Following Tracks
As web services become ever more sophisticated and stateful, we see a growing demand for back-end technologies enabling uninterrupted service, quick response time and complex logic. In response to this, a number of Erlang-based web frameworks and exciting Erlang-based web applications have seen the light. In this track, we take a closer look at some of them.