Alvaro Videla
PHP coder by day, Erlang fanboy by night
TheNetCircle.com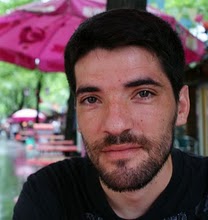 Alvaro Videla is an uruguayan currently working as Lead Developer for TheNetCircle.com, a Shanghai based company that builds Germany biggest dating website. As an Erlang enthusiast he has introduced into the company technology stack products like CouchDB, RabbitMQ and Tsung. He's an technology advocate, having published articles in the php|architect magazine and given conferences about PHP, RabbitMQ and Erlang both in Europe and China.


---
Alvaro Videla is Giving the Following Talks
Integrating Erlang with PHP
What could happen if we mix Erlang, a language that is ideal for high concurrency and parallelism, with PHP, the most popular web development Language? In this talk I will present a C extension that let us use PHP as an Erlang C node to communicate directly with Erlang to do such things as:
Query Mnesia
Use Erlang as the Session storage backend for PHP.
Run map/reduce jobs in Erlang and get the results back in PHP
With this PHP extension we aim to lower the entry barrier to Erlang so more users from the web development niche can start to benefit from the language.