Hans Nilsson
Experienced Erlang expert and SIP implementation pioneer
Erlang Solutions Ltd

Hans Nilsson joined the Ericsson Computer Science Lab in 1988. For the first two years, he worked at SICS on the development of the highly regarded SICStus Prolog. In 1995 together with Claes Wikström, he developed the Mnesia DBMS and Mnemosyne query language, and then went on to study the budding Voice over IP field. He implemented his first Erlang-based SIP stack in 1998, while the standard (RFC2543) was not yet in stable draft. Hans presented his SIP-ISDN Gateway at the Erlang User Conference 1997.

After a couple of years developing a residential Ethernet switch at Ericsson, Hans returned to Voice over IP. He established himself as one of Ericsson's leading SIP experts, and was the company's representative in the GSM Association SIP Technical Expert Group. Meanwhile, he was the technical lead on a large product development project based on his SIP implementation. Before joining Erlang Solutions in April 2010, he worked in a tiger team doing advanced prototyping with Erlang.

Among his interests is also new ways of testing. He is a member of the ProTest EU Project, where his work on property-based data mining of packet trace logs and QuickCheck verification of SIP parsers have been highly influential.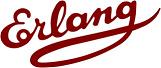 ---
Hans Nilsson is Host to the Following Tracks
Erlang-based test automation has been used in commercial products - not least Erlang/OTP itself - for more than a decade, and research on Erlang and model checking has gone on for almost as long. This track covers test-driven development ranging from hands-on practical industrial experience to the latest news from the research front.