Erlang and XMPP Express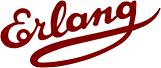 Target Audience: Software Developers and Operations
Prerequisites: Participants should have basic understanding of XMPP and preferably of *NIX-based operating systems
Objectives:
• Refresh on the XMPP
• Understand ejabberd architecture
• Learn how to setup an XMPP server with ejabberd
• Configure ejabberd cluster
• Profile ejabberd node
• Learn about programming interfaces of ejabberd
Goal: Create and deploy scalable XMPP solution.
Duration: One day
Registration: 08:30 on 8th June 2011.
Venue: London Fruit & Wool Exchange
Description: The course introduces foundations of XMPP and describes ejabberd architecture. Each participant will get a chance to configure, tune and set up a cluster of ejabberd nodes. The course covers also operations, monitoring and debugging aspects of ejabberd servers maintenance.

Course Contents:

XMPP Overview
Overview of XMPP including its history, protocol properties, commercial and open source projects, JIDs, protocol internals explained on messages, rosters and presence updates. Examples of popular extensions and mechanics of extensions.

ejabberd Architecture
Processes within the ejabberd server, supported databases and authentication protocols.

ejabberd Configuration
Overview of most frequently used services (ejabberd modules). Exercise on adapting a default configuration and installation of an ejabberd node, installation of a cluster of ejabberd nodes.

ejabberd Maintenance
Tools used to monitor ejabberd nodes. Exercise on profiling an ejabberd node.

Extending ejabberd
Overview of ejabberd programming interfaces. Exercise on implementing custom authentication extension.

---
Teacher(s):
Michal Slaski

A Senior Software Consultant at Erlang Solutions, Michal Slaski started programming in Erlang at the AGH - University of Science and Technology in Krakow, Poland, when working on his Masters prototyping massively multiplayer online games. After graduating, he joined Erlang Solutions on key projects around the world. He is currently heading Erlang Solutions' new Krakow office in Poland, keeping the Erlang flag up high.


Michal Ptaszek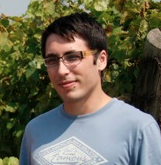 Michal fell in love with Erlang at first sight. He joined Erlang Solutions in 2008 and since then has been involved in a number of projects, mostly employing ejabberd to deliver non-trivial Internet Messaging services in various areas, like standard IM applications, social networks, banking, mobile applications and the gaming industry. He has been responsible for designing, extending and deploying ejabberd multi-million user clusters all over the world. He graduated from University of Science and Technology in 2010 with masters in Computer Science, doing his research on tools for distributed large-scale computing.