Ying Li
Chief Scientist @ Concurix Corporation
Concurix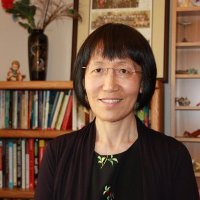 Before joining Concurix, Dr. Ying Li worked at Microsoft for over 14 years in a variety of roles including Data Scientist for SQL Azure, General Manager for Advertising Division, Privacy Officer for Online Service Division, General Manger for adCenter Labs, Data Mining Manager for Internet Tracking. While at Microsoft, Dr. Li had established the data mining services to MSN businesses worldwide, and was a key founding member of Microsoft's adCenter business, had built adCenter Labs with close partnership with Microsoft Research, producing multiple mission critical algorithmic engines and solutions. The intelligent engines utilized large user bases, rich business intelligence assets, and advanced data and text mining technologies. Her leadership on Audience Intelligence has resulted in technologies and targeting products based on understanding of user, advertisement, and content, and serving as part of the foundation for the ad platform and the online services. Dr. Li has filed and holds over 50 patent applications in the area of data mining, machine learning, and computational advertising.
Outside Microsoft, Dr. Li is recognized for her contribution to the Data Mining Practice and Application community. She served as General Chair and Industry Program Chair for ACM SIGKDD International Conference on Knowledge Discovery and Data Mining and co-chair for Internet Monetization track at WWW Conference, as well as serving on various program committees each year.
Prior to Microsoft, Dr. Li was a Technical Director at Computer Research Institute of Montreal, Canada, leading large research projects in the areas of knowledge modeling and management, image data base, map and document understanding, and real time natural scene object recognition systems.
Ying Li holds B.S. and M.S. degrees in Mathematics from Peking University, Beijing China, and a Ph.D. degree in Computer Science from University of British Columbia, Canada.

---
Ying Li is Giving the Following Talks
Analyzing Erlang with Big Data Techniques
Applying big data ideas, methods, and implementations, we at Concurix have identified opportunities for optimizing the performance of Erlang applications. This talk will present details of the data and analyses of Erlang VM and Erlang applications. The performance gain obtained on Erlang applications using the big data approaches will be reported. As for big data in general, we will share some of our experiences in data tools.
Talk objectives: To showcase the power of big data and analytics in optimizing for scalability and performance wins.
Target audience: Erlang Developers.