Amsterdam Factory Lite
16 Oct 2011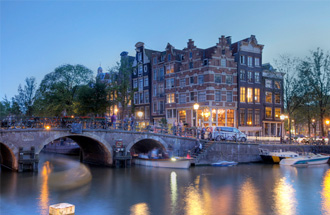 Together with Maxclass and TTY Internet Solutions we will be holding an Erlang Factory Lite on the 16 October. The Factory Lite will be a chance for you to learn, socialise and network with some fantastic names.

The Erlang Factory Lite is open to everybody with any level of Erlang experience from newbies to experienced developers.

Why not come along and meet up with like minded developers and architects or alternatively come along and find out how more firms are using Erlang/OTP to solve previously intractable problems. The event is totally free but does require registration.
| | |
| --- | --- |
| MaxClass | TTY Internet Solutions |
| MaxClass is a free communication platform for pupils, parents and the school. It not only helps the school to stay in touch with the whole class, but helps parents get to know each other, stay involved and communicate with school. MaxClass is private social media for better schools and better homes. | TTY is a Full Service Internet Partner. We develop high traffic websites, shops, back-office and payment systems For companies like ING, RVS and VNU. But TTY is especially known as partner and sometimes as a stakeholder of successful internet hits. |
| MaxClass.com | TTY Internet Solutions |