Kenny Stone
Trading Systems Expert
Connamara Systems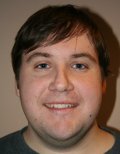 Kenny Stone develops front and back office trading systems for Connamara Systems, LLC, with a prior background in C and assembly for embedded telecommunications products. His experience at Connamara has been varied, building low latency C/C++ trading applications as well as web applications with Ruby on Rails and Sinatra. As a senior engineer at Connamara, Kenny is tasked with pairing the right technology for the problem at hand, and he believes that Erlang offers a compelling choice for many solutions in financial software engineering.

Connamara Systems provides end-to-end trading systems development including order and execution management, algorithmic trading, exchange connectivity and market data integration. Our clients are top-tier futures, options and equities trading companies.


---
Kenny Stone is Giving the Following Talks
The Erlang Stock Exchange
One year ago, Joel Reymont challenged the Erlang community to build an open source stock market. In this talk, you'll see the result of my effort to build it - the triumphs, the frustrations, and the benchmarks; and I will directly compare the Erlang solution to a Java solution we built for a client.