Simon Thompson
Creator of Wrangler and co-author of Erlang Programming
University of Kent

Simon Thompson is Professor of Logic and Computation in the Computing Laboratory of the University of Kent, where he has taught computing at undergraduate and postgraduate levels for the past twenty five years, and where he has been department head for the last six.

His research work has centered on functional programming: program verification, type systems, and most recently development of software tools for functional programming languages. His team has built the HaRe tool for refactoring Haskell programs, and is currently developing Wrangler to do the same for Erlang. His research has been funded by various agencies including EPSRC and the European Framework programme. His training is as a mathematician: he has an MA in Mathematics from Cambridge and a D.Phil. in mathematical logic from Oxford.

He has written four books in his field of interest; Type Theory and Functional Programming published in 1991; Miranda: The Craft of Functional Programming (1995), Haskell: The Craft of Functional Programming (2nd ed. 1999) and Erlang Programming (with Francesco Cesarini, 2009). Apart from the last, which is published by O'Reilly, these are all published by Addison Wesley.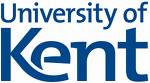 ---
Simon Thompson is Giving the Following Talks
The good code, the bad code and the ugly code: using Wrangler to refactor Erlang programs and tests
Wrangler is an interactive refactoring tool for Erlang. We will introduce the system through a series of short demonstrations, and then concentrate on the 'similar code' detection facilities of Wrangler. Using these with the refactorings in Wrangler we show how code - particularly test code - can be shrunk dramatically, under the guidance of the test engineer. The talk is illustrated with examples from Open Source and commercial Erlang development projects.

Simon Thompson is Teaching the Following Courses
Target Audience
: Software Developers
Prerequisites:
Good programming skills in another language
Objectives:
• Understanding of the basics of Erlang.
• Read/Write/Design Erlang Programs.
• Good knowledge of the development environment and tools.
• Provides basics needed to attend the Advanced Erlang/OTP course
Goal
: Attend the Advanced Erlang/OTP course and eventually pass the Erlang certification exam.
Duration:
Three days.
Registration:
08:30 on 22nd March 2010.
Venue:
Hilton San Francisco Airport Hotel.
Description
: The course contains all the Erlang basics such as sequential and concurrent programming, along side error handling. The Erlang development environment is presented, with a special emphasis on the Erlang mode for Emacs alongside the major debugging tools. Good and bad programming practices are discussed, as are tools used to profile the system. OTP design principles and concepts are sneaked into the material as well as the exercises.