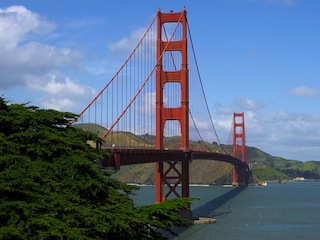 Erlang Factory is back to San Francisco on 3-12 March
One-Day tickets now available!
Training will take place on 3-5 and 10-12 March and the Conference will be on 6 and 7 March. Get ready for over 50 exciting talks spread across 8 tracks.
WhatsApp uses Erlang to support 465 million active users - with a team of only 32 engineers. Find out more about WhatsApp architecture from WhatsApp engineers Rick Reed and Anton Lavrik.
As a premiere, the conference will have an entire track dedicated to Elixir. Elixir's inventor, José Valim – also a Ruby on Rails Core Team member, will give a joint keynote with Dave Thomas - author of The Pragmatic Programmer. Mike Williams, co-inventor of the Erlang programming language, will deliver the second keynote.
Other speakers: Bruce Tate, Bob Ippolito, Rick Reed, Brett Cameron, Stuart Bailey, Erik Stenman, Duncan McGreggor and many more.
Follow us on twitter for updates.