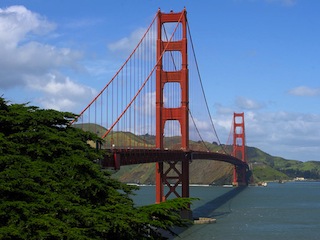 There's less than a month to go until the Erlang Factory conference in San Fancisco, and tickets are going out fast! If you haven't booked yet, take up the chance now!
The Conference offers two full days of presentations and discussions, with over 50 speakers between 21-22 March.
Univeristy Courses take place on 18 - 20 March for University Courses (Erlang Express, OTP and Riak) and the hands-on Raspberry Pi tutorial on 20 March.
This year Erlang Factory SF Bay Area is going to explore subjects crucial for the Gaming Industry, Social Networks, Messaging and Infrastructure. We'll discuss Big Data, the Neural Network, tools like RabbitMQ and we'll compare databases.
You have a great opportunity to learn from the experience of companies such as: WhatsApp, Basho, Ericsson, Erlang Solutions, Heroku, Spilgames, Linden Lab, InfoBlox, Microsoft, Rakuten, OpenX and Concurix.
...and to mingle with our brainy speakers, including Loïc Hoguin, Noah Gift, Alexander Gounares, Geoff Cant, Garrett Smith and many more.